Old Couch Removal
Like most furniture, couches get a lot of use and become worn over time with accumulated spills and tears. At a certain point, many of us would like a change of scene in our living room and to replace our existing couch with something new. But when this happens we have to decide what to do with the old couch. 
Most couches are fairly large and heavy, and can't be disposed of in regular rubbish or recycling collection. Auckland has one free inorganic collection a year, but unless your timing is lucky you could be waiting a long time to dispose of that couch. There is always the option of selling your couch or giving it away, but it can be a lot of work trying to find a buyer, and it may not be possible to get rid of old couches with damages or stains this way.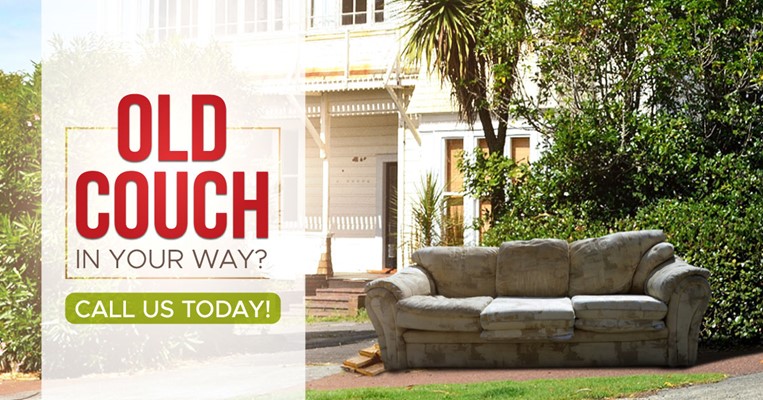 Junk2Go Makes it Easy
No matter the size or condition of your old couch, Junk2Go is able to take it and make the removal process easy. Our Junk2Go experts are available over the phone 24/7 to answer your questions and make a booking,  we can generally come on the same day. Our friendly team will remove your old couch and any other unwanted furniture without you having to do anything, we will even do a quick clean up to make sure the area is left tidy!
Junk2Go will also find the best way to dispose of your old couch. If it is in reasonable condition, we will try to donate it to a charity shop or otherwise recycle where possible. 
We take the hassle out of old couch removal and ensure that your old furniture is repurposed or disposed of ethically. Call us on 0800 586 524 today or book online.